Achieving clarity to solve complex leadership challenges…
About Alzati Leadership Coaching
As a leader, when you are confronted with challenges that are demanding and formidable, do they keep you up at night?  Do you ever wonder how you'll keep your business solvent and profitable?  Do you struggle with pressing problems – questioning the decisions you make day-to-day? If so, when you're stressed it affects your employees, client relationships and the overall health of your business.
The #1 asset you can have as a leader is clarity.
Without it, each day can feel like an uphill battle. The degree of clarity you have affects every detail of your business. Without clarity, fear can take over and lead to blind spots in finances, relationships and values. Carelessness and denial can corrode the strongest of foundations.

Developing a Firm Foundation of Clarity
 is Key to Your Success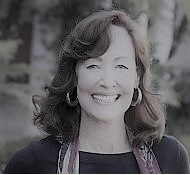 Hello I'm Susan Ann Darley. As you know, the 21st century is challenging us as never before – demanding new levels of creativity and innovation to meet global needs. Alzati Leadership Coaching supports leaders and teams in the achievement of greater self-awareness in order to achieve this.
When faced with a crisis we often rush toward a quick-fix, which can cause stress and reduce creative options and solutions. The alternative is to first practice patience and thoughtful reflection to receive clear and beneficial guidance.


 Higher Understanding Allows You to Use Your
 Full Potential to Positively Impact the World
The work I do with leaders and teams to achieve clarity results in developing a conscious connection with a higher source of wisdom, which lives within each of us. This is where greater levels of awareness, insightfulness and innovation reside.
Imagine worldwide, leaders and teams working every day to uplift others through their sense of humanity, social awareness and ability to solve problems. Imagine enlightened leaders and teams who envision and implement new approaches, methods and systems that will meet the challenges before us.


These insightful leaders and teams will inspire a depth of collective vision and change
that will transform capitalism and set the foundation for global unity.


Let's Work Together…

I WILL SHOW YOU HOW TO:
Lead with your mind first

Unify as a team

Envision the end result

Listen and trust your guidance

Take calculated risks

Remain calm at all times
Through our work together, you will gain clarity and benefit from increased
strategic thinking, enhanced creativity and deeper insights.


Here's how you can work with me...
Coaching
Team Leadership Program 


If you're interested in knowing more...
You can read my Personal Journey, Alzati Blog and Books.


Please contact me via email with questions or for speaking engagements.