Achieving clarity to solve complex leadership challenges…
About Alzati Leadership Coaching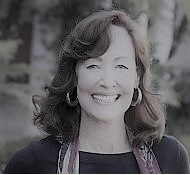 Hello I'm Susan Ann Darley.  Through coaching and teaching I provide businesses with practical tools  to improve their daily performance and long term goals. My work with leaders and teams in technology and the arts gives them a clear understanding of power of mind concepts and how to apply them in all areas. 

Another word for what I teach is metaphysics. Metaphysics is the science of energy and matter and how they relate to the mind. It's the path of self-responsibility that will lead us successfully through the 21st century.

My work, through coaching, teaching and my books, reveals the path of higher consciousness that leads to higher and deeper levels of insights, guidance and creativity.

The complexities of our world will be solved by leaders with laser focus. They'll have the ability to set intention and visualize the results. Stable and strong they'll be able to stay on track while being open-minded and flexible – adapting to change as needed.
Call to arrange a complimentary
coaching session. 1-805-744-9174
Or use button to schedule one.
Imagine working every day to uplift others through your sense of humanity, social awareness and ability to solve problems. Imagine creating and implementing new projects, products, services and systems that meet the challenges before us.


 As insightful leaders, teams and artists, you will inspire
a depth of collective vision and change that will transform
lives and set the foundation for global unity.
Let's Work Together…
I WILL SHOW YOU HOW TO:

Unify as a team

Envision the end result

Listen and trust your guidance

Take calculated risks

Remain calm at all times
Through our work together, you will gain clarity and benefit from increased
strategic thinking, heightened creativity and deeper insights.
Here's how you can work with me...
Coaching
Team Leadership Program
Read my Personal Journey, Alzati Blog and Books.