Achieving clarity to solve complex leadership challenges…
Alzati Team Leadership Program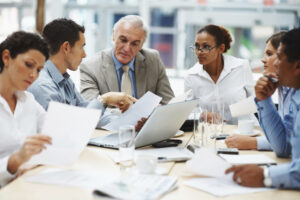 The Team Leadership Program
provides the powerful deep work that
transforms individuals and organizations.
Participants learn how to:
Manage Uncertainty - Build Resilience
Improve Performance - Achieve Clarity
Problem-Solve - Heighten Creativity
 Through the skillful use of mind, participants learn how to
tap into higher levels of creativity to turn ideas
into reality to benefit humanity.   
Team Leadership Program
Connect, Create, Collaborate

      Building Dynamic Teams       
Exploring Possibilities
Igniting Creativity
Course Description:  
Connection/Creativity/Collaboration empowers teams to elevate their thought process and set the stage for a unified mindset that enthusiastically supports a shared purpose and vision. This process opens the door to heightened creativity, which generates bold and transformative ideas.
Creative problem-solving becomes a team effort based on client need. The program is interactive and challenges assumptions.  It cultivates open-minded thinking leading to stimulating discussions.
Through the Team Leadership Program, participants begin to understand the new consciousness that is needed to meet the demands of our times. 
Each presentation is adapted to the needs of your team.
Participants learn how to:
  
  Reduce mind clutter/  Generate original ideas/  Unify as a team/  Adapt to change
Understand intuition/  Achieve clarity/  Problem-solve  
To Learn More...   CALL 805-744-9174