Whether presenting to CEOs, organizations or students, Susan's message centers around the power of the mind.

How to use it to enhance leadership effectiveness, problem solve, manage energy and tap into inner resources.
Susan shares in simple terms how our conscious awareness and focused intention can be used to meet all our challenges.
From the simplest act to a complex task, with the creative use of our mind, life becomes easier. She shows how the skillful use of our mind allows us to turn ideas into action, problem solve and rise above the drama of life to streamline our personal and professional lives.
With each speaking engagement, Susan taps into the heart and soul of the audience - capturing their attention and enthusiasm. She is passionate about her message and delivers it in an easy-going style.
Popular Topics:
Challenges of 21st Century Leadership
Lead with Your Mind
Wired for Empathy
So You're Different – Get Over it
Champion Your Cause – Take a Risk
Are you ready for new beginnings?  What or who is stopping you?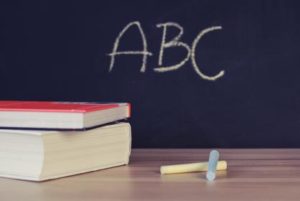 Susan Ann Darley will be speaking on "The Power to Create" – your goals, your vision, your life. She will share personal empowerment techniques and show you how to change limiting beliefs to improve all aspects of your life.
Can life be simple in a complex world?  Absolutely. Learn where your true power lies and how to effectively use it in all circumstances.
Join us July 14th and learn the ABC's of life…
How to Act from positive Belief with bold Confidence!
All of Susan's presentations are fined-tuned and adapted to the specific needs of your organization.
To schedule a presentation
Call

805-744-9174 

or e-mail
susan@alzati-leadershipcoaching.com 
---
"Susan is an energetic speaker who passionately connects
with her audience. Her humor and compassion shine through."
 ~Robin Rector Krupp, Artist, Author & Educator
 "Your talk was engaging and thought-provoking. It recharged and inspired
me to work on my self-made roadblocks. I've begun working on my
book with renewed dedication to finish it in six months. Thank you!"
~Phillip H., Mental Health, Assistant Director