Creative Minds Solving 21st Century Challenges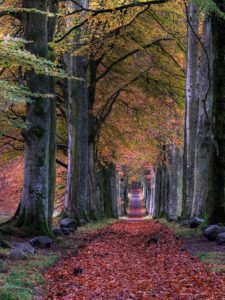 We each have a unique path to walk. Our personal journey is filled with signposts along the way to guide us. My first signpost was at the age of seven in a bowling alley where I could barely keep the ball out of the gutter. Slowly I began to realize that my focus was more important than my arm strength. So in my mind I began to visualize my target and no more gutter balls. My introduction to the power of mind.
        Around that age another signpost happened every time I sat at my family's bright red upright piano. Daily I would sit in frustration, wanting to create original songs that never transpired.
        I broke through the block several years later as the door to my creativity opened – laying the foundation for writing, coaching and teaching. As a creativity coach my focus was on bringing forth my clients' talents, confidence and authentic self-expression.
        During that period I ran a women's support group, produced and hosted a TV series. I taught business classes to artists and entrepreneurs and guest-lectured at University of Southern California on writing – having written two books in that period.
        I wrote articles for the Huffington Post, Op-Eds, and a 3-year running newspaper column. However, the consistent factor along the way has been my study of metaphysical principles. And when I was faced with a major crisis, my saving grace came from practicing them.
        Through the worst, I found inner peace and calmness of mind regardless of external conditions. I learned how to skillfully navigate the eye of the storm. How to stay grounded, emotionally calm and  think clearly.
        Overtime the wall I'd hit began to crumble and I realized I have the ability and inner resources to successfully meet any challenge. With the emergence of conscious leadership, I transitioned to working with leaders with a focus on self-awareness, solution-based thinking and how to rise above the drama to skillfully navigate the turbulent waters of the 21
st
century.
        Today through coaching and teaching I provide leaders, teams and artists with metaphysical principles and techniques that translate into practical skills, giving them the ability to meet the unique challenges of this century. With newfound clarity and insights, they can identify and solve problem areas – within themselves and their organizations.
To discuss your leadership challenges and goals. I'm here to answer any questions you might have and address your greatest concerns.

1-805-744-9174
Or if you'd like, use the button below to:
receive a complimentary coaching session.