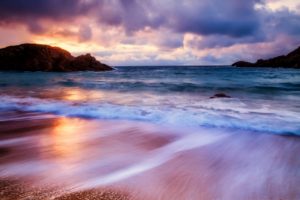 I was privileged to take a class from a valued mentor and teacher who didn't believe in counting the years. In fact, she had stopped counting so long ago, she had lost track and could care less. Yet, we were savvy students and through research determined that she was in her 90's.
The class was intense with one break, which we often had to asked for, as she was a highly energized and fully engaged teacher. She would graciously grant us our break and we'd walk out the door, most of us 40-50 years younger than her, in awe of her stamina.
Below are 10 characteristics she had developed over the years that paved the way to being a beloved leader…
>Passion. She was passionate about her work and that passion was transferred to those around her, especially her students and clients.
>Curiosity. She had the spirit of inquiry, which always leads to adventure. What's around the next corner? What gem will I find to share with the world. How will it change me?
>Generosity. Her giving nature was wide and deep. It was also tempered with wisdom. She knew how to discern who to give to and how much.
>Tolerance. She was open-minded in her approach to life – inclusive, which allowed her to be non-judgmental and accepting of other's feelings, behaviors and beliefs.
>Patience. This quality requires a disciplined restraint and a gentle allowance of things out of our control. At times, not easy for most of us, without a bit of complaining or whining. She fully carried the weight of it with grace.
>Enthusiasm. Having been a dancer early in her career, her love for music lasted her lifetime. Even after a car accident damaged one of her legs, she could not resist joyfully dancing when she heard music. Her zest for life was contagious.
>Expectancy. She only saw what was right about a person, therefore drawing forth the best in people. She believed "the best" in a person was their truth – the most natural place from which to live.
>Service. She once asked me, "Will I know when to stop?" I answered, "You will know." She never stopped.
>Trust. She trusted her path. She trusted in the goodness of others. She trusted that every single person on the face of the earth possesses the ability to love and be loved.
>Peaceful. It was her core – her foundation. She dedicated her life to reminding others that it was theirs also.
She left behind a legacy for all leaders to live up to. A challenge to become the best they can be. Not easy as it requires honesty, self-appraisal and the willingness to let go of a less than desirable habits and behaviors.
Is it worth it? A question worth pondering and a decision only you can make.
"Your main goal in this world is to be your best self.
Your career is a vehicle to express your best self."
~Rosalene Glickman, Ph.D