Coaching for Leaders of Corporations, Start-ups, Non-profits and Causes
As a leader, you need to have the skills to adeptly manage people, performance, time, money and energy. You need to be able to adapt to change with an eye on the global picture to work with changes – not against.
My job is to help you navigate through the disruptions of the 21st century with greater ease and less stress. Our work together will increase your self-awareness – opening the door for you to live from your highest potential.
How do you get there? By seeking. By being curious and adventurous. By listening and allowing yourself to be receptive. By going within to develop inner receptivity for outer mastery.
My work with you will lead to the development of new levels of self-awareness, emotional stability and solution-based thinking.
Over time you will begin to profit from:
Clear and focused thought
Ability to overcome character flaws
Inability to be derailed by distractions
Freedom from judgment
Understanding of the human condition
Handle any challenge with clarity and calmness
Globally, collectively and personally, the world needs a unified effort to meet the demands of the 21st century.  
A fragmented approach will not lead us out of our challenges.
This calls for brave new leaders who forge ahead into new territory beyond the limits of yesterday's thinking.
Self-aware, cutting edge leaders who lead with intelligence, empathy and awareness. 
The blending of these three elements results in the formation of a solid foundation which provides a quality work experience for employees and produces superior products and services.
The road to becoming a conscious, self-aware leader leads to:
leveraged intelligence
better decision-making
energy management
sharpened intuition
heightened discernment
improved relationships
Let's walk down that road together...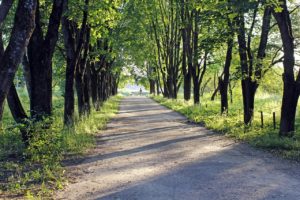 The foundation for our work together is based on the establishment of compatibility, trust and commitment. During our coaching relationship my goal is to draw forth the best in you through inquiry, insightfulness and meaningful dialogue.
Coaching is highly interactive, based in active listening and allows you to define clear action steps and strategies for moving forward.  My coaching is individually tailored to meet your needs and concerns. 
 
Leadership Coaching
Develop new levels of self-awareness and solution-based thinking that results in deeper insights and empathy; improved productivity, creativity, concentration, collaboration and more.
Spot Coaching for Employees
By phone to resolve immediate challenges including; transitions, conflict resolution, loss of confidence and/or focus, performance issues, goal setting and more.
Call to discuss your leadership challenges and goals. I'm here to answer any pressing questions you might have and address your greatest concerns.
Phone: 805-744-9174  
Email:  susan@alzati-leadershipcoaching
The Coaching Relationship
Coaching requires mutual trust, willingness, discipline and accountability.
It is not a "quick-fix" for any one person or problem. 
The benefits of applied dedication lead to better decision-making,
sharpened intuition, clear guidance, improved communication,
collaboration and clarity in all areas.
"That's been one of my mantras — focus and simplicity.
Simple can be harder than complex: You have to work hard to get your
thinking clean to make it simple. But it's worth it in the end
because once you get there, you can move mountains."
~Steve Jobs